A silver medal for our Corporate Social Responsibility (CSR) management system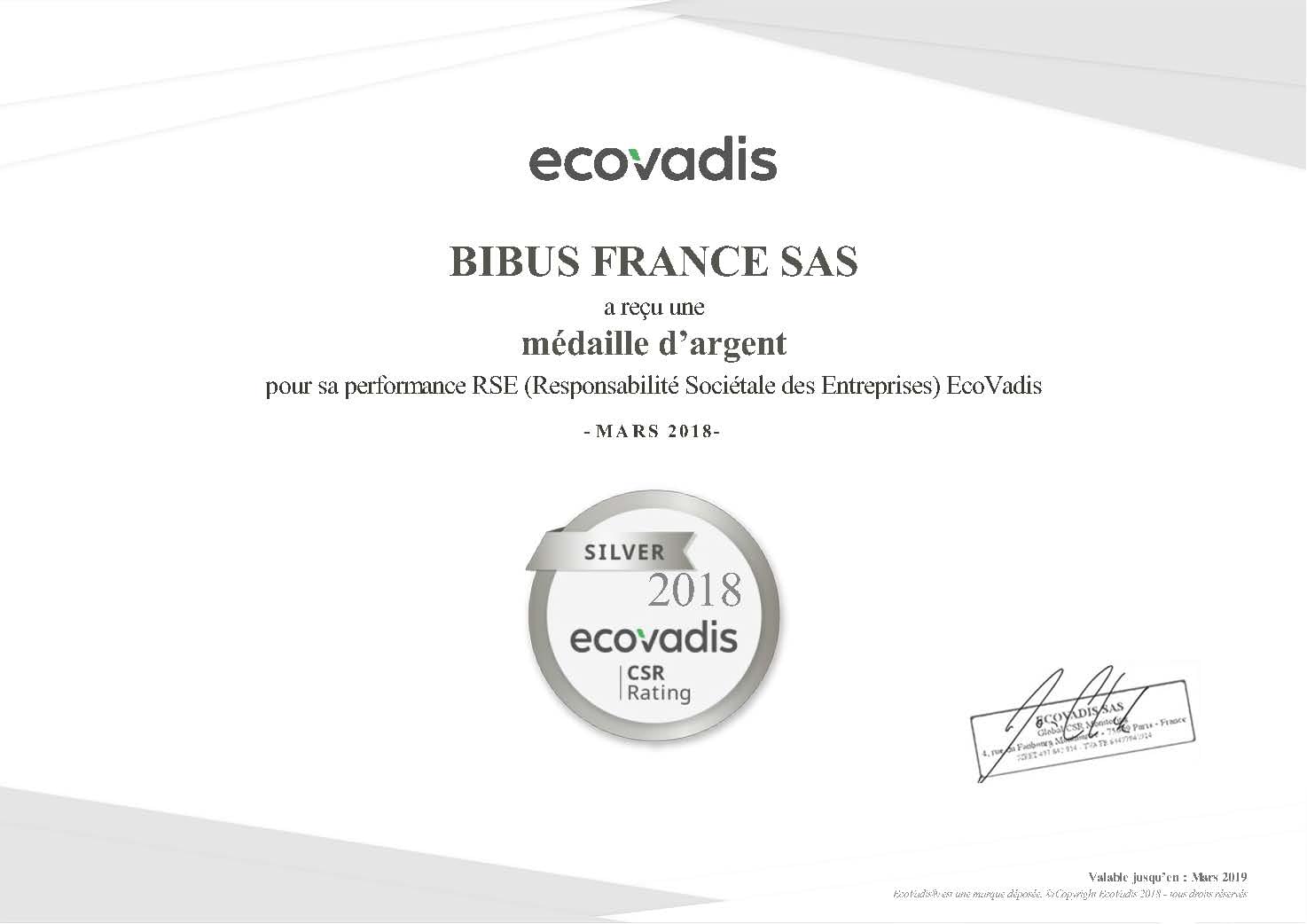 BIBUS France was awarded a silver medal by Ecovadis for the quality of its CSR (Corporate Social Responsibility) management system. Ecovadis establishes a classification based on Environment, Social & Human Rights, Ethics and Responsible Purchasing through the policies implemented by the company, the actions implemented and the results. This evaluation system is adapted to each company according to its sector of activity, size and geographical location.
What is the usefulness of the Ecovadis CSR evaluation?
At a time when CSR requirements are constantly increasing, companies are increasingly under pressure from their stakeholders, who are demanding more transparency on their sustainable and CSR practices. Price is no longer the only factor in the negotiation and purchase decision. Ecovadis' CSR rating system therefore involves buyers and suppliers who attach importance to corporate social responsibility in order to accelerate their development in a sustainable business.
Corporate Social Responsibility in a few figures
• 91% of companies take CSR criteria into account in purchasing decisions (Source: HEC Sustainable Procurement Benchmark 2013)
• More than 58% of Fortune Global 500 companies define CSR codes and policies for their suppliers (Source: Ceres Gaining Ground)
• About 1 in 2 companies trust an external service provider for their CSR assessment process (Source: HEC Sustainable Procurement Benchmark 2013)