Offline 95 series code checkers****
The LVS-95XX series print code verifiers verify all nine ISO/ANSI criteria for linear (1D) and two-dimensional (2D) codes.
Easy to use, they also have the ability to identify appearance defects and are ready for 21 CFR Part 11 compliance.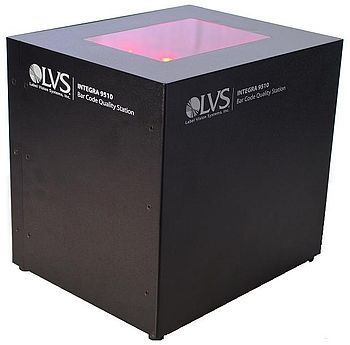 The LVS-9510 Office Barcode Checker
Unique in the world of ISO verification, the LVS-9510 desktop barcode checker is compact, easy to use and is capable of checking linear (1D) and two-dimensional (2D) codes without changing equipment.
The system automatically detects symbology and highlights problems.

The LVS-9510 barcode checker also automatically locates the codes on the glass, without having to specify the scanning area, and offers plain text recognition and comparison with those printed in the barcodes.

Characteristics
Field of vision : 44/76/102/114/159 mm
All-in-one 1D and 2D barcode checker system
Office barcode checker
Valid according to ISO/IEC, ANSI, GS1 and UDI print quality standards
High resolution inspection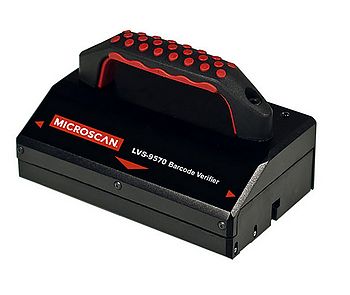 The LVS-9570 wide area Barcode Checker
Designed for off-line verification of 1D and 2D barcodes, the LVS-9570 is a portable checker.
Easy to use, barcode labels can be verified when they are on a flat surface, also on corrugated boxes, transport containers or on a website.

The LVS-9570 checker consists of a camera-based line scanning system, so an image is generated by placing the checker flat on the surface of a label and scanning it from left to right or from bottom to top.

Characteristics
Lightweight and portable
DimX mini 1D : 0.223 mm
DimX mini 2D : 0.317 mm
Scan width (including quiet zones) : 137.16 mm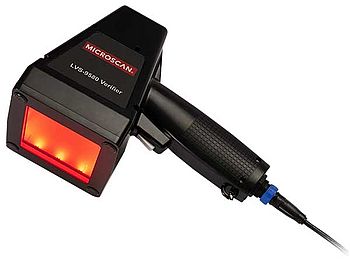 The LVS-9580 Portable Barcode Checker
The LVS-9580 is a portable off-line barcode checker with a high-resolution 5 MP camera that can read and analyse linear (1D), two-dimensional (2D) and several other types of barcodes, including linear (Data Matrix, QR code, Aztec code), 2D and stacked linear (PDF 417, Micro PDF, composite codes) combinations. Available in 1D/2D; 1D; 2D (Software upgradeable with subsequent acquisition of 1D or 2D license).

In addition to verifying barcodes, it can verify Direct Part Marks (DPM) on a wide range of surfaces (corrugated boxes, transport containers, plastics, composites, metal surfaces).
This barcode checker integrates perfectly into industrial environments.

Characteristics
Mobile
Validates barcodes and direct part markings
Assembly function to reconstruct barcodes larger than the field of view
Perfect for multiple production line and warehouse environments
Reference

Software 4.1.0J

Software 4.4.3.4102

LVS-9500
Obsolete material
Obsolete material
LVS-9505
Compatible*
Not compatible
LVS-9570
Compatible
Serial No. 14140 et seq. compatible
LVS-9510 1.3 MP
Compatible*
Not compatible
LVS-9510 5 MP
Compatible
Serial No. 12906 et seq. compatible
LVS-9580
Compatible
Compatible
LVS-9585
Not compatible
Compatible
* products no longer technically supported by the manufacturer