How can Mobile Robotics help you gain a competitive advantage?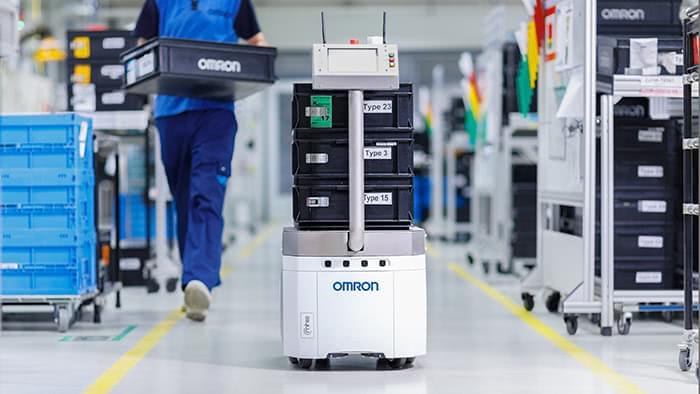 By integrating Omron into its supplier panel, BIBUS France has gained access to different ranges that are in line with the new technologies of the 4.0 industry. Mobile robotics is one of them. By proposing totally autonomous mobile robots, BIBUS Franceoffers its customers the opportunity to gain a competitive advantage : increase their manufacturing flow, limit machine downtimes, eliminate errors, and guarantee the traceability of materials. A real asset to dedicate their teams to more rewarding tasks requiring special attention.
What if you too want to stand out from the competition while improving the comfort of your operators?