HOmatic pinch valves are pressure-controlled shut-off devices for applications in the industrial automation sector. By varying the control pressure using, for example, a proportional adjustment by bypass. They can also be used as dosing or control valves. With a closing pressure about 2.5 bar (max.) higher than the fluid pressure, the valve seals off the flow of gaseous, liquid, pasty or powdery media.
HOmatic pinch valves are designed according to the latest knowledge and comply with the provisions of the Pressure Equipment Directive 97/23/EC (TÜV certificate). Its robust and simple design, with a reduced number of parts, guarantees high operational reliability and a long service life.
HOmatic pinch valves are a type of flexible pipe construction. They also consist of a valve body with an integrated throttle shape and a coaxial mounted cylindrical flexible tubular sleeve. In addition, its lack of bulky control or drive equipment and compact size allow several mounting options, even in difficult situations where space is limited.
Features

Natural product - 100% natural rubber construction
2 mounting positions: Type G or Type F
New body shape, reduced, modern design :

Energy savings of up to 40%.

Reduced mechanical wear of the sleeve

Longer service life

Standard range bodies are lightweight (aluminium or POM)
Special series with stainless steel bodies
Straight valve passage without shrinkage or retention :

No "dead" space

No deposits or obstructions

No pressure loss


Applications

Pneumatic conveying technology

for bulk goods of all kinds

Chemical industry

for dyes, fertilizers, etc

.

Environmental technology

for waste water, dust, soot...

Construction of dosing and weighing apparatus/systems

for dyes, pastes, fish water

Silo vehicles

for cement, flour, fodder

Trains, aircraft

for grey water, toilet drainage systems

Water purification

for dirty water, lime milk, sludge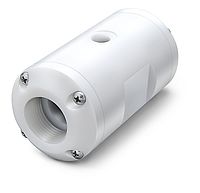 DN10 - DN25
POM, natural white
Screw connection G ⅜", ½", ¾", 1"
Lightest pinch valve
Unique price-quality ratio
Compact, robust, easy to clean
Download CAD data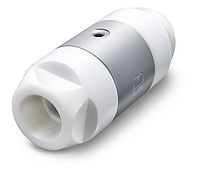 DN15-DN32
Aluminium, POM
Screw connection G ½", ¾", 1", 1¼"
Extremely strong pinch valve
Ideal for use in particularly harsh conditions in vehicle and equipment construction
Optional tubular assembly
Download CAD data
DN32-DN40
POM, natural white
Screw connection G 1¼", 1½"
Ideal for use in the paint and powder coating industry
Unique square shape
Short installation length
Download CAD data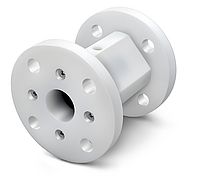 DN32-DN40
POM, natural white
Screw connection G 1¼", 1½"
Ideal for use in the paint and powder coating industry
Unique square shape
Short installation length
Download CAD data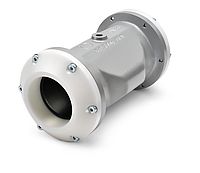 DN50-DN80
Cast aluminium, POM
Screw connection G 2", G2½", G 3", G 3"
Ideal for an application for the transport and control of abrasive fluids
Easy to use
Download CAD data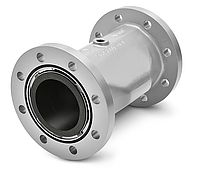 DN50-DN150
Cast aluminium
Flanged connection
Ideal for an application for the transport and control of abrasive fluids
Easy to use
Download CAD data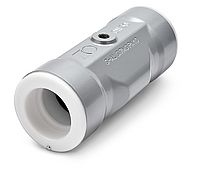 DN40 - DN65
Cast aluminium, POM
Screw connection G1½", G2", G2½"
Long service life
Very robust
Download CAD data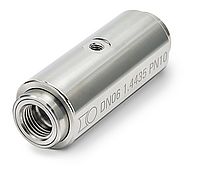 DN 06
Stainless steel
Screw connection G¼"
Ideal for use in medical engineering and microdosage
Can also be used as a valve or complete cartridge
Download CAD data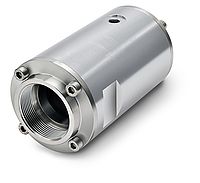 DN10 - DN50
Stainless steel
Screw connection G ⅜", ½", ¾", 1", 1¼", 1½", 2", 2½
Ideal for use in the pharmaceutical, chemical and food industries and in all applications requiring high material and durability requirements
Download CAD data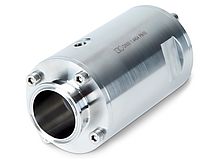 DN15 - DN50
Stainless steel
Tri-Clamp connection ½", ¾", 1", 1¼", 1½", 2"
Ideal for use in the pharmaceutical, chemical and food industries and in all applications requiring high material and durability requirements
Download CAD data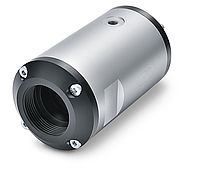 DN10-DN50
Aluminium, POM, stainless steel
Screw connection G ⅜", ½", ¾", 1", 1¼", 1½", 2
Large number of connections
Easy to use
Tri-clamp, milk tube, threaded and customer-specific versions available
FDA/ATEX certification
Download CAD data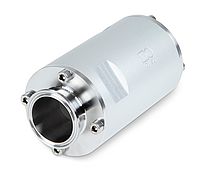 DN15-DN50
Aluminium alloy, stainless steel
Tri-Clamp connection ½", ¾", 1", 1¼", 1½", 2"
Ideal for use in the pharmaceutical, chemical and food industries and in all applications requiring high material and durability requirements
Download CAD data
________________________________
Sleeve replacement series 00, 20, 21, 70, 80
Sleeve replacement series 10
Sleeve replacement series 40
Sleeve replacement series 41