I&W electric drive motors
The electric drive motors - consisting of a brake, motor and mechanical gearbox - from our Swiss partner I&W are designed to facilitate the replacement or substitution of hydraulic drive motors or combustion engines.
They are 40% smaller and more compact than other motors on the market and can be used in applications where space is at a premium.
Advantages of an electric drive motor:
No hydraulic oil leakage
Elimination or reduction of hydraulic parts
Higher efficiency, smaller and less expensive accumulator
Precise control, positioning, and feedback
High torque over the entire speed range
Much more environmentally friendly than a combustible drive motor
Sectors
Agriculture
Mining
Construction
Inland logistics & AGVs
Municipal vehicles
Autonomous robots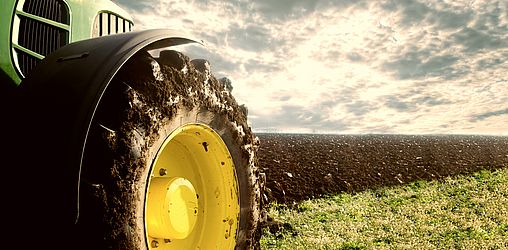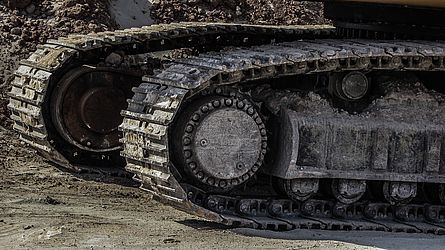 The different models of electric drive motors
All I&W electric drive motors are available with or without integrated brake.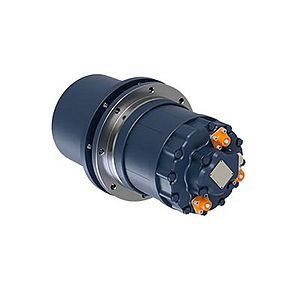 Very small drive motor
M160 Series
Total length: 295 mm
Sprocket diameter: 180 mm
Electrical voltage: 24, 48, 96 volts
Transmission ratio: 42.7
Side load up to 1 ton
Applications: small tracked transporters, harvesters, and mini excavators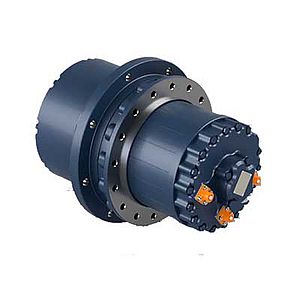 Medium-sized drive motor
M3 Series
Total length: 362 mm
Sprocket diameter: 260 mm
Electrical voltage: 48, 96, 200 volts
Transmission ratio: 34 - 50,2
IP67 - IP69 (en option)
Applications: harvesters, bulldozers, tracked transporters, monorail and dump truck towing engines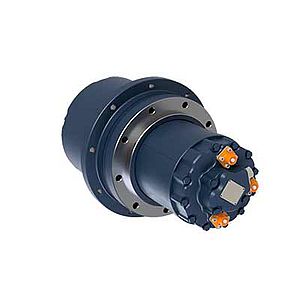 Medium to high torque drive motors
M200 Series
Total length: 371 mm
Sprocket diameter: 232 mm
Electrical voltage: 96, 200, 400 volts
Transmission ratio: 133.2
Fail-safe parking brake with max. side load up to 2 tons
IP67
Applications: fruit and vegetable harvesters, high torque tracked carriers, tracked transporters and mining and inland logistics applications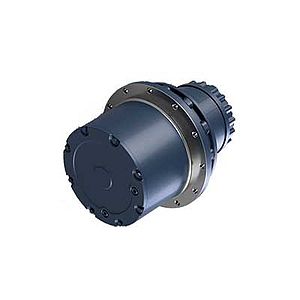 Large drive motor
M230 Series
Total length: 405 mm
Sprocket diameter: 262 mm
Electrical voltage: 96 volts
Transmission ratio: 134,8
Can achieve a torque of 8.7 kNm and a side load of up to 4 tonnes
IP67 - IP69 (option)
Applications: tracked applications, stone crushing and mining machines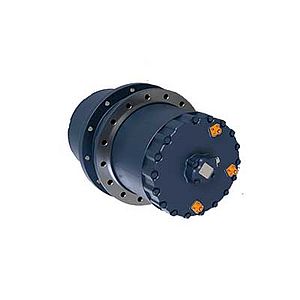 High torque drive motor
M280 Series
Total length: 612 mm
Sprocket diameter: 402 mm
Electrical voltage: 48, 400 volts
Transmission ratio: 110,1
Can reach a maximum torque of 10.75 kNm and meets very demanding requirements
IP67
Applications: excavators, rock crushers, milling machines and other mining and construction applications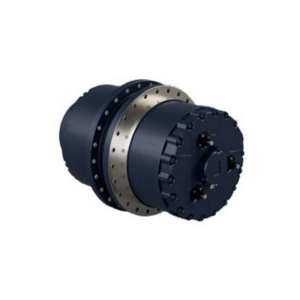 Large, high torque traction motor
M350 Series
Total length: 595mm
Fixing hole spacing: 390 mm
Max torque: 38,000 Nm
Electrical voltage: 96, 400 volts
Side load of up to 3 tons
IP67
Applications: stone crushers, crawlers, milling machines, mining and construction industries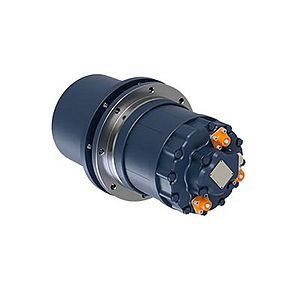 Very small steering motor
SD160 Series
Total length: 303mm
Distance between fixing holes: 180mm
Electrical voltage: 24, 48, 96 volts
Max torque: up to 2,200 Nm
Applications: straddles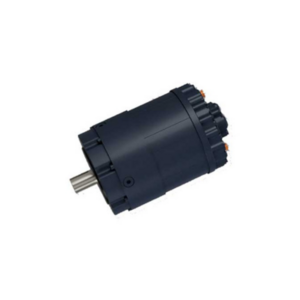 Engine for PTO applications
RD184 Series
Diameter: 189mm
Electrical voltage: 24, 48 volts
Max torque: 368 Nm
Max speed: 400 rpm
IP67
Applications : power take-off (PTO) applications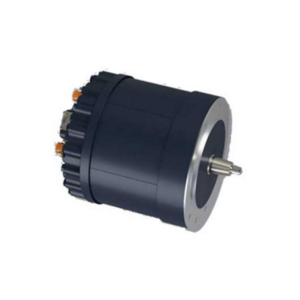 Versatile motor
D190 Series
Total length: 214mm
Fixing hole spacing: 190 mm
Electric voltage: 48, 96 volts
Max torque: 67 Nm
Max speed: 5,650 rpm
Applications: Motor for driving pumps or reducers or as a generator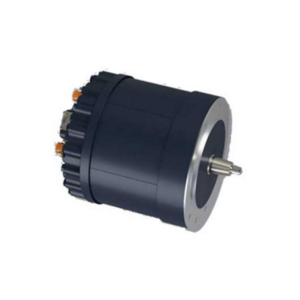 Versatile motor
D280 Series
Total length: 254mm
Fixing hole spacing: 278 mm
Electric voltage: 96, 400 volts
Max torque: 250 Nm
Max speed : 3500 rpm
Applications: Motor for driving pumps or reducers or as a generator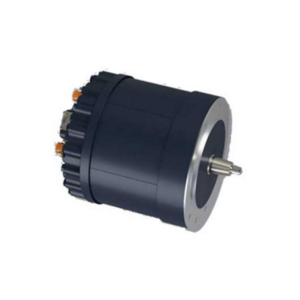 Versatile motor
D350 Series
Total length: 258/318mm
Fixing hole spacing: 340 mm
Electric voltage: 96, 400 volts
Max torque: 380 (570) Nm
Max speed : 3000 rpm
Applications: Motor for driving pumps or reducers or as a generator